Building Seismic Resilient Society with Seismic Isolation Using Rubber Bearing
9 April 2022 @ 10:00 am

-

12:00 pm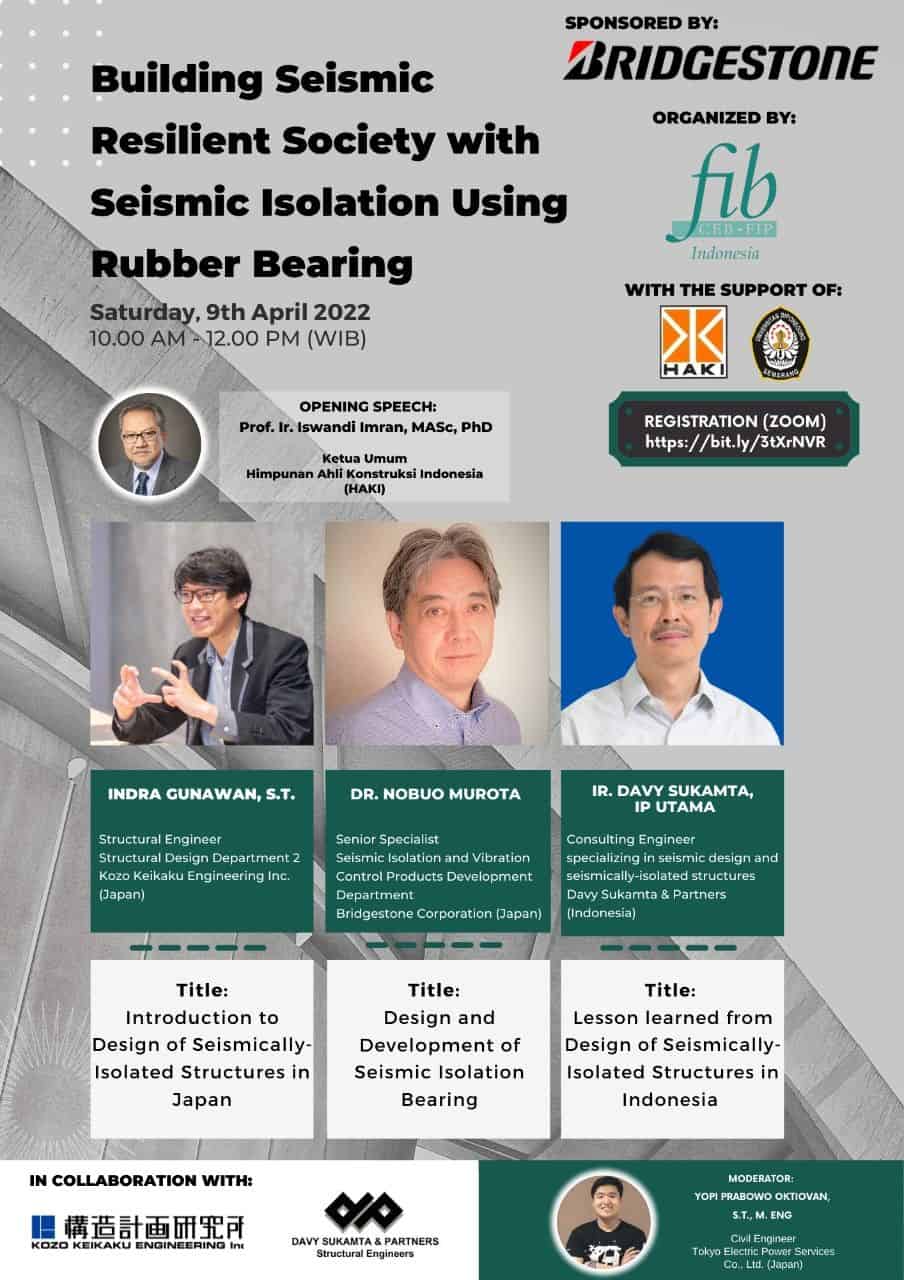 Dear colleagues,
Representing the fib-YMG Indonesia, I am pleased to announce our next webinar series entitled "Building Seismic Resilient Society with Seismic Isolation Using Rubber Bearing" sponsored by Bridgestone Corporation, Japan. This webinar will be supported by Himpunan Ahli Konstruksi Indonesia (HAKI) and University of Diponegoro. We invite three experts who will be sharing about the introduction to seismic isolation philosophy, design and development of seismic isolation bearing, and lessons learned from several projects in Indonesia. The webinar will be held on Zoom on Saturday, 9th April 2022 at 10.00 am WIB. The webinar will be delivered in a bi-lingual format, Bahasa Indonesia (1st and 3rd speaker) and English (2nd speaker).
For those of you who are interested to attend, please register yourself through the link below:
The webinar is fully free so the priority will be given based on the first come first serve basis. An electronic certificate will be granted for participants who registered, fully attended the webinar session till the end, and filled out the feedback form that will be distributed during the webinar. Thank you very much for your attention and we are looking forward to your participation.
Best regards,
Andri Setiawan
President of fib-YMG Indonesia